Sexy Christmas Gifts in 2020
Giving someone a sexy gift for Christmas is a risky move.
If you choose the right sexy presents, we guarantee that kissing isn't the only thing that's going to happen under the mistletoe. Get it wrong, and you might spend your holiday season single, sad, and stuck with a sex gift that no one wants.
Just kidding, your partner probably isn't going to leave you just because of a cringy Christmas gift. But it could dampen the mood, leaving you unsatisfied.
Not to mention the money you've just wasted!
So, how does one go about picking a great naughty gift for Christmas?
The easiest way to pick the right sexy gifts for your special someone is to ask or even shop for it together. That way, you're guaranteed a winner. And you might even bond over it too!
If you want to keep it a surprise, you'll have to do tons of research to make sure that you're getting something worthwhile.
Keep in mind that the best sex gifts are things that your partner would actually be interested in, not something that only benefits you. But don't worry; if your partner is happy, we promise that will come back to you tenfold.
When in doubt, these 21 sexual gifts ideas are a great place to start!
We've got it something for everyone – kinky gift ideas, sexy lingerie, and even some naughty furniture for the super adventurous.
1. Costume Of...Whatever Turns You On
Out of all the sexy Christmas gifts for him (or her), costumes are the most classic choice.
Sexy maid, naughty teacher, perverted policeman… the possibilities are endless.
Into medical roleplay?
Check out this gorgeous mesh nurse costume that will have you calling in sick many times over.
Angles make all the difference in sex. Lifting your body by just a couple of inches can completely change the sensation, but it's also super tough to sustain.
A sex pillow can give you the support you need to try out different positions and hit that "mythical" g-spot.
And it's not just for penetration either – use it during oral sex to give your partner easier access to your naughty bits!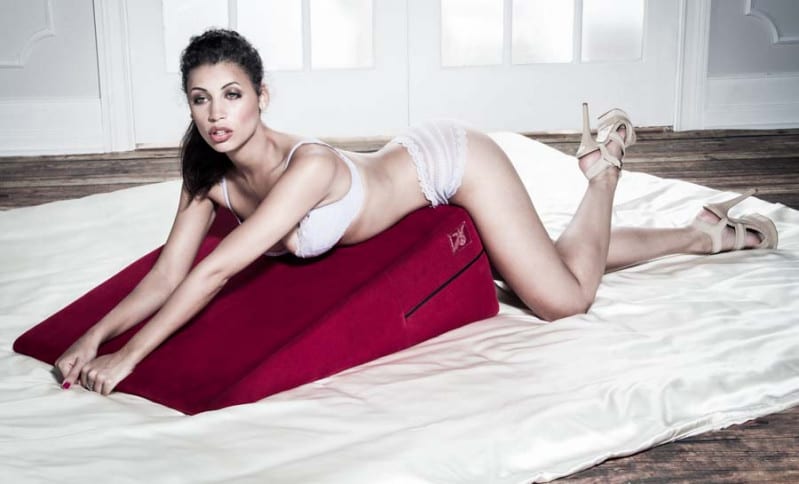 Nipples are a notoriously sensitive erogenous zone for both men and women, but they don't get nearly enough love.
If you don't mind a little pain mixed with your pleasure, nipple clamps could be the perfect gift.
Not everyone will appreciate kinky gifts, and that's fine! There are plenty of vanilla naughty gift ideas for him and her.
Condoms are a universally practical choice since almost everyone – heterosexuals, gay men, and even lesbians who like toys – has a use for it.
Flavored condoms are a great way to spice (or sweeten) up the bedroom without coming off too intense.
Who says being safe has to be boring?
Whether you're an advanced kinkster or just curious about how it feels to be tied down you can't go wrong with a set of high-quality restraints.
This heavy-duty bondage set can be used in and out of the bedroom if you're daring enough! Also don't forget to check our BDSM Room ideas!
6. BDSM Kit For Beginners
While we're on the subject of kinky Christmas gift ideas, why not add a BDSM kit to your list?
Common beginner items include bondage tape, mini flogs, paddles, blindfolds, and handcuffs.
Trying out new positions is a lot easier when you're not worried about breaking your back in the process.
Sex furniture and tantra chairs are specially designed to give you the support you need as you and your partner blow through the entire Kamasutra.
Take a look at some of the tantra chairs we highly recommend!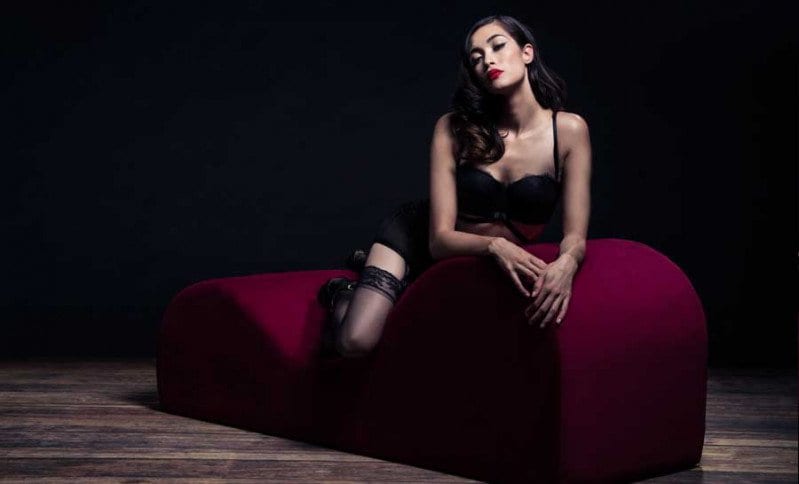 8. Tickets To A Burlesque Show
We can't think of a better Christmas gift than a shared sexy experience.
Take your partner to a burlesque show!
You'll have an amazing time getting drunk and seeing sexy people take their clothes off. You never know, you might be inspired to put on your own show once you get home.
9. Weekend In A Fancy Hotel For Couples
Sometimes, the best gift you can give your partner is some quality time together.
Ramp it up a notch by splurging on a weekend away at a nice hotel.
Breakfast buffets, couples massages, and those impossibly soft hotel sheets…we're getting excited just thinking about it.
This is one of those gifts that your partner will either love or hate.
If they're into pole, then by all means, get them one!
Make sure that you do your research though; check out our guide to stripper poles for some handy tips.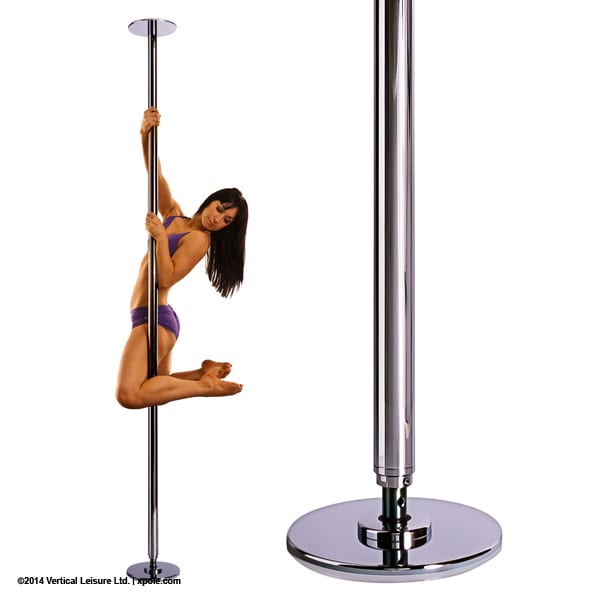 Massage candles are one of the top sexy Christmas gifts for her.
Not only do they set the mood, but they can also be used during the massage itself.
Massage candles use a special type of wax that burns at a low temperature, so you don't have to worry about hurting your partner.
Get ready for a warm and sensual massage!
The Aphrodisiac Cookbook gives new meaning to the term "oral sex". Each recipe is delicious, easy to follow, and designed to build your arousal way before the clothes start coming off.
You'll get an explosion (wink wink) of flavor in every bite!
Even if neither of you likes cooking, creating a meal together makes for amazing foreplay.
And if it doesn't work out, you can laugh about your failed experiment on the way to the bedroom.
Here's something a little naughty and a little fun at the same time.
Bondage Seductions is the perfect way to gently introduce BDSM into your sex life.
Roll the dice, and let the cards decide your fate!
Sex swings are the king of naughty Christmas gifts for her and him.
Erotic swings let you try out all of the crazy positions you've always dreamed of, with none of the back pain and cramped legs.
If 360 degrees of lovemaking isn't enough to tempt you, well, nothing else we say will convince you.
We've reviewed a ton of these, so make sure to look at our list of the top sex swings for couples to avoid blowing hundreds of dollars on a dud.
Although cock rings are designed to be worn by men, don't get us wrong – there's a lot of fun to be had for their female partners too!
The guy gets intense vibrations, the lady gets extra saucy clitoral stimulation.
It's a win-win.
Sitting in bed reading a book might not be your idea of a sexy night in, but books can be the most powerful tool in your collection.
Books like the Kamasutra, Come as You Are, and The Joy of Sex can help you learn new tricks and techniques to improve your sex life.
Plus, you can use it as part of foreplay.
Read sections out loud to your partner to get both of you in the mood.
Nothing shouts "Christmas spirit" as much as a red-and-white getup that reveals more than it covers.
Just admit it – we've all had fantasies about a sexy Santa shimmying down our chimneys.
Girl-on-top is a favorite position for many women, but it does quite a number on your thighs.
If you want all the action (and less of a lower-body workout), then a sex stool is a must-have.
Read about Furnpeak's most-loved sex stools – we've even got a guide to help you pick the right one for you.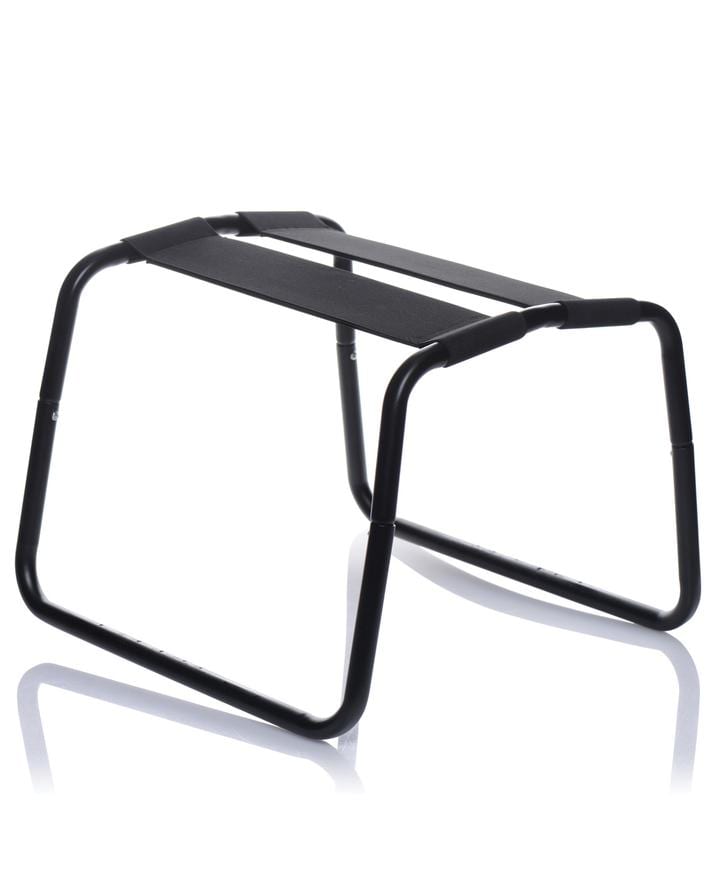 19. Naughty Lingerie You've Always Dreamt About
Gifting lingerie is a no-brainer, but it's a lot tougher than it seems. Every person has their own preferences for colors, styles, and fabrics.
You can always look at your partner's current collection to get a better idea of what they'd like.
The biggest trouble with buying lingerie for someone else is that you might buy the wrong size.
Sneak a peek at their underwear for the correct sizing, or at least check if the company allows returns/exchanges in case you mess it up.
A couples vibrator guarantees a good time for the both of you.
From the makers of the popular We-Vibe Sync, the Chorus is the latest addition to the couples vibe market.
You can control the vibrator through the included remote, an app on your phone, or even simply by squeezing your pelvic muscles as you wear it – the more you squeeze, the more intense the vibrations.
Sex benches are one of the most versatile types of sex furniture.
There are just so many different kinds, each designed for a specific purpose.
There are benches for spanking, restraining, and all kinds of sex. Some of them are even discreet enough to blend into the rest of your furniture!
Choose from one of Furnpeak's recommended sex benches – you're sure to find one that you love.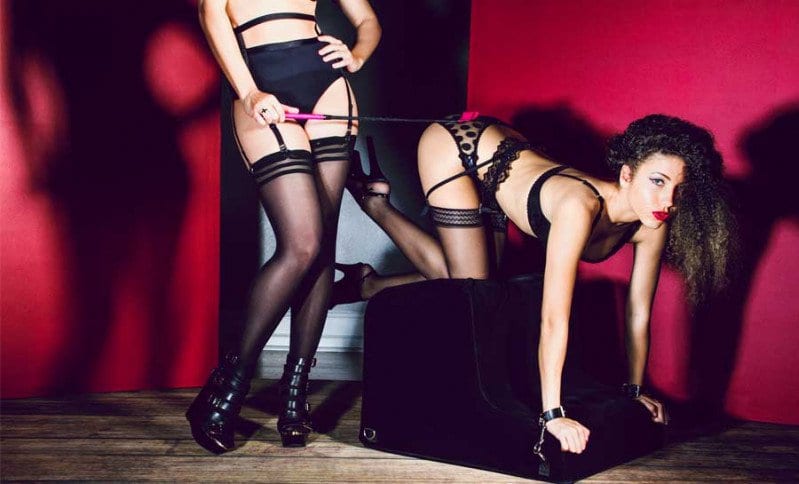 Sure, you could give your SO a t-shirt or something similarly boring.
But where's the fun in that?
Take your gift-giving to the next level with these raunchy Christmas gift ideas. And don't forget to check out our reviews first!